Exchange Rates
Country
Currency
Sell Rate
More Info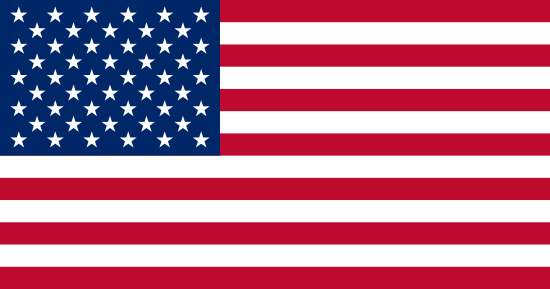 USD
0.7410

AUD 1,000.00 = USD 741
1 AUD = 0.7410 USD
AUD 2,000.00 = USD 1482
1 AUD = 0.7410 USD
AUD 3,000.00 = USD 2223
1 AUD = 0.7410 USD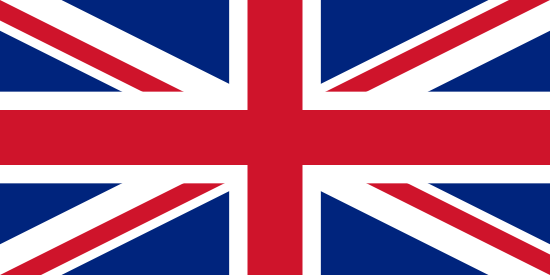 GBP
0.5307

AUD 1,000.00 = GBP 530.7
1 AUD = 0.5307 GBP
AUD 2,000.00 = GBP 1061.4
1 AUD = 0.5307 GBP
AUD 3,000.00 = GBP 1592.1
1 AUD = 0.5307 GBP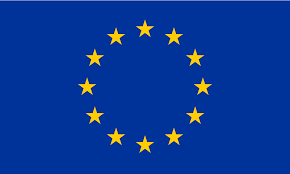 EUR
0.6192

AUD 1,000.00 = EUR 619.2
1 AUD = 0.6192 EUR
AUD 2,000.00 = EUR 1238.4
1 AUD = 0.6192 EUR
AUD 3,000.00 = EUR 1857.6
1 AUD = 0.6192 EUR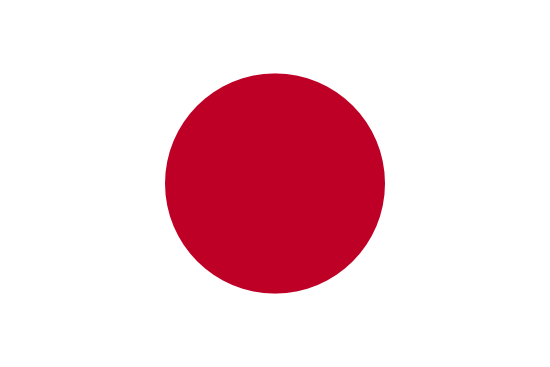 JPY
81.64

AUD 1,000.00 = JPY 81640
1 AUD = 81.64 JPY
AUD 2,000.00 = JPY 163280
1 AUD = 81.64 JPY
AUD 3,000.00 = JPY 244920
1 AUD = 81.64 JPY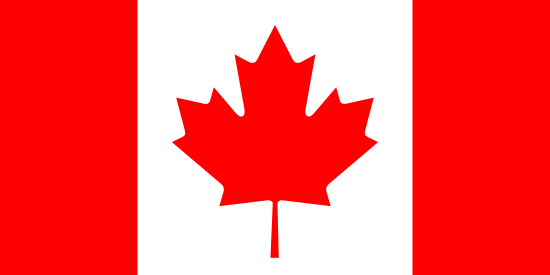 CAD
0.8986

AUD 1,000.00 = CAD 898.6
1 AUD = 0.8986 CAD
AUD 2,000.00 = CAD 1797.2
1 AUD = 0.8986 CAD
AUD 3,000.00 = CAD 2695.8
1 AUD = 0.8986 CAD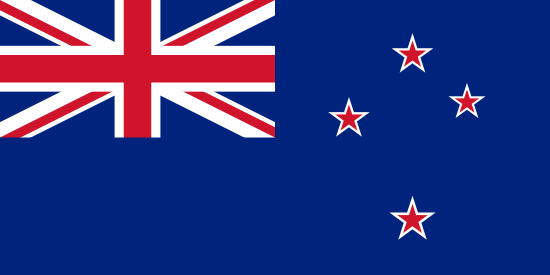 NZD
1.0429

AUD 1,000.00 = NZD 1042.9
1 AUD = 1.0429 NZD
AUD 2,000.00 = NZD 2085.8
1 AUD = 1.0429 NZD
AUD 3,000.00 = NZD 3128.7
1 AUD = 1.0429 NZD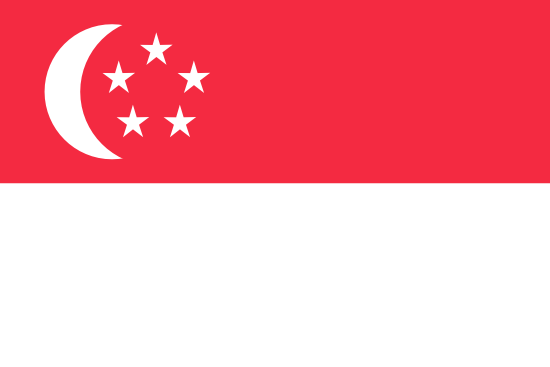 SGD
0.9871

AUD 1,000.00 = SGD 987.1
1 AUD = 0.9871 SGD
AUD 2,000.00 = SGD 1974.2
1 AUD = 0.9871 SGD
AUD 3,000.00 = SGD 2961.3
1 AUD = 0.9871 SGD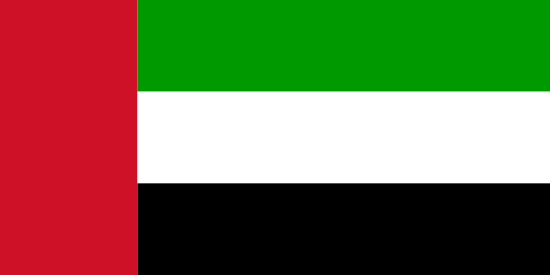 AED
2.65

AUD 1,000.00 = AED 2650
1 AUD = 2.65 AED
AUD 2,000.00 = AED 5300
1 AUD = 2.65 AED
AUD 3,000.00 = AED 7950
1 AUD = 2.65 AED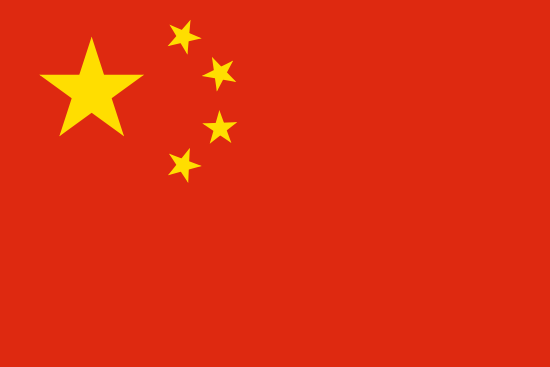 CNY
4.71

AUD 1,000.00 = CNY 4710
1 AUD = 4.71 CNY
AUD 2,000.00 = CNY 9420
1 AUD = 4.71 CNY
AUD 3,000.00 = CNY 14130
1 AUD = 4.71 CNY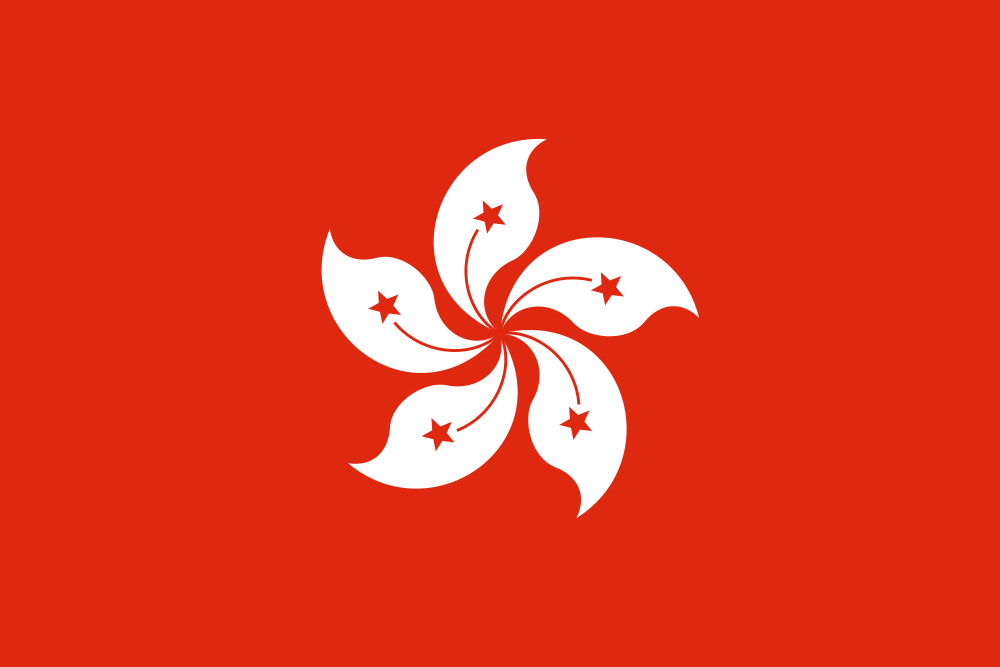 HKD
5.67

AUD 1,000.00 = HKD 5670
1 AUD = 5.67 HKD
AUD 2,000.00 = HKD 11340
1 AUD = 5.67 HKD
AUD 3,000.00 = HKD 17010
1 AUD = 5.67 HKD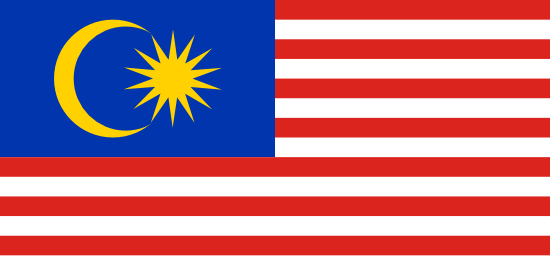 MYR
2.84

AUD 1,000.00 = MYR 2840
1 AUD = 2.84 MYR
AUD 2,000.00 = MYR 5680
1 AUD = 2.84 MYR
AUD 3,000.00 = MYR 8520
1 AUD = 2.84 MYR
THB
22.72

AUD 1,000.00 = THB 22720
1 AUD = 22.72 THB
AUD 2,000.00 = THB 45440
1 AUD = 22.72 THB
AUD 3,000.00 = THB 68160
1 AUD = 22.72 THB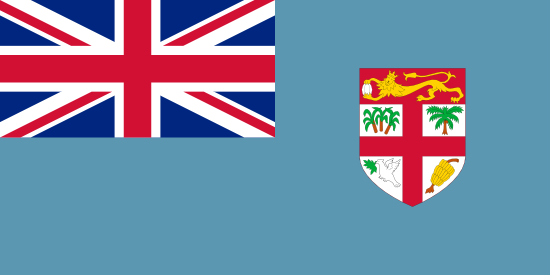 FJD
1.50

AUD 1,000.00 = FJD 1500
1 AUD = 1.50 FJD
AUD 2,000.00 = FJD 3000
1 AUD = 1.50 FJD
AUD 3,000.00 = FJD 4500
1 AUD = 1.50 FJD

IDR
10152

AUD 1,000.00 = IDR 10152000
1 AUD = 10152 IDR
AUD 2,000.00 = IDR 20304000
1 AUD = 10152 IDR
AUD 3,000.00 = IDR 30456000
1 AUD = 10152 IDR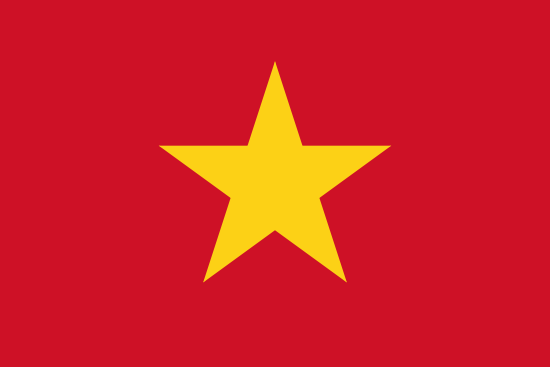 VND
15175

AUD 1,000.00 = VND 15175000
1 AUD = 15175 VND
AUD 2,000.00 = VND 30350000
1 AUD = 15175 VND
AUD 3,000.00 = VND 45525000
1 AUD = 15175 VND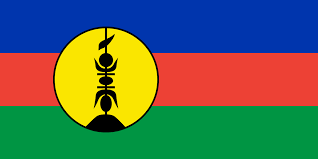 XPF
68.46

AUD 1,000.00 = XPF 68460
1 AUD = 68.46 XPF
AUD 2,000.00 = XPF 136920
1 AUD = 68.46 XPF
AUD 3,000.00 = XPF 205380
1 AUD = 68.46 XPF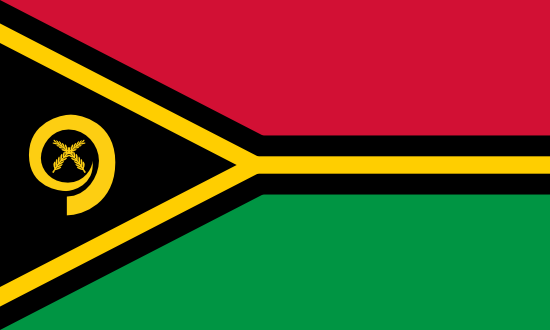 VUV
74.78

AUD 1,000.00 = VUV 74780
1 AUD = 74.78 VUV
AUD 2,000.00 = VUV 149560
1 AUD = 74.78 VUV
AUD 3,000.00 = VUV 224340
1 AUD = 74.78 VUV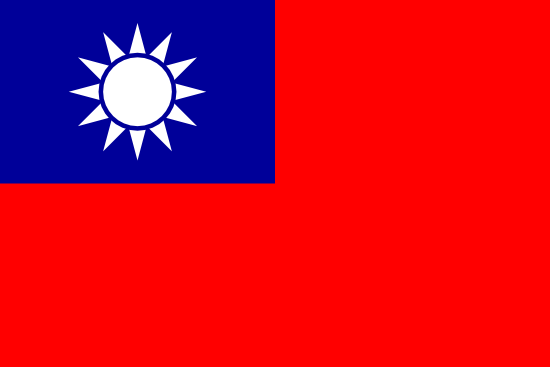 TWD
19.61

AUD 1,000.00 = TWD 19610
1 AUD = 19.61 TWD
AUD 2,000.00 = TWD 39220
1 AUD = 19.61 TWD
AUD 3,000.00 = TWD 58830
1 AUD = 19.61 TWD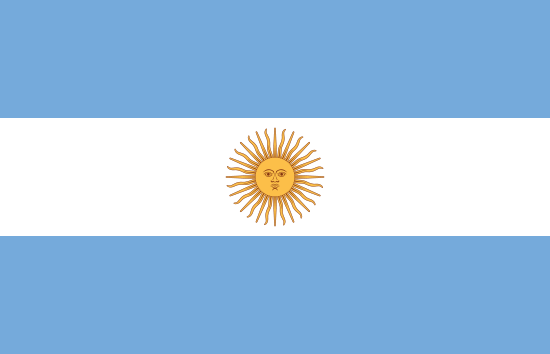 ARS
56.13

AUD 1,000.00 = ARS 56130
1 AUD = 56.13 ARS
AUD 2,000.00 = ARS 112260
1 AUD = 56.13 ARS
AUD 3,000.00 = ARS 168390
1 AUD = 56.13 ARS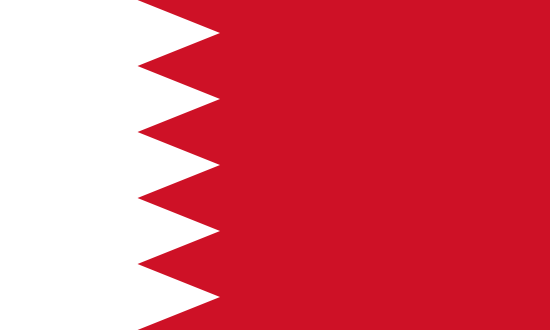 BHD
0.2530

AUD 1,000.00 = BHD 253
1 AUD = 0.2530 BHD
AUD 2,000.00 = BHD 506
1 AUD = 0.2530 BHD
AUD 3,000.00 = BHD 759
1 AUD = 0.2530 BHD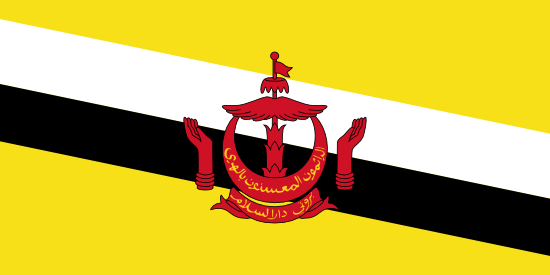 BND
0.8633

AUD 1,000.00 = BND 863.3
1 AUD = 0.8633 BND
AUD 2,000.00 = BND 1726.6
1 AUD = 0.8633 BND
AUD 3,000.00 = BND 2589.9
1 AUD = 0.8633 BND
BRL
3.24

AUD 1,000.00 = BRL 3240
1 AUD = 3.24 BRL
AUD 2,000.00 = BRL 6480
1 AUD = 3.24 BRL
AUD 3,000.00 = BRL 9720
1 AUD = 3.24 BRL

CHF
0.6599

AUD 1,000.00 = CHF 659.9
1 AUD = 0.6599 CHF
AUD 2,000.00 = CHF 1319.8
1 AUD = 0.6599 CHF
AUD 3,000.00 = CHF 1979.7
1 AUD = 0.6599 CHF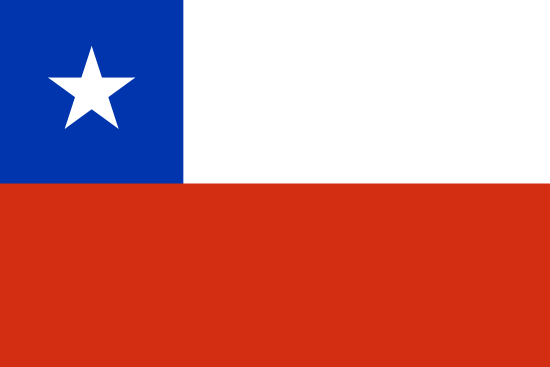 CLP
472

AUD 1,000.00 = CLP 472000
1 AUD = 472 CLP
AUD 2,000.00 = CLP 944000
1 AUD = 472 CLP
AUD 3,000.00 = CLP 1416000
1 AUD = 472 CLP

COP
2434

AUD 1,000.00 = COP 2434000
1 AUD = 2434 COP
AUD 2,000.00 = COP 4868000
1 AUD = 2434 COP
AUD 3,000.00 = COP 7302000
1 AUD = 2434 COP
CZK
14.32

AUD 1,000.00 = CZK 14320
1 AUD = 14.32 CZK
AUD 2,000.00 = CZK 28640
1 AUD = 14.32 CZK
AUD 3,000.00 = CZK 42960
1 AUD = 14.32 CZK

DKK
4.43

AUD 1,000.00 = DKK 4430
1 AUD = 4.43 DKK
AUD 2,000.00 = DKK 8860
1 AUD = 4.43 DKK
AUD 3,000.00 = DKK 13290
1 AUD = 4.43 DKK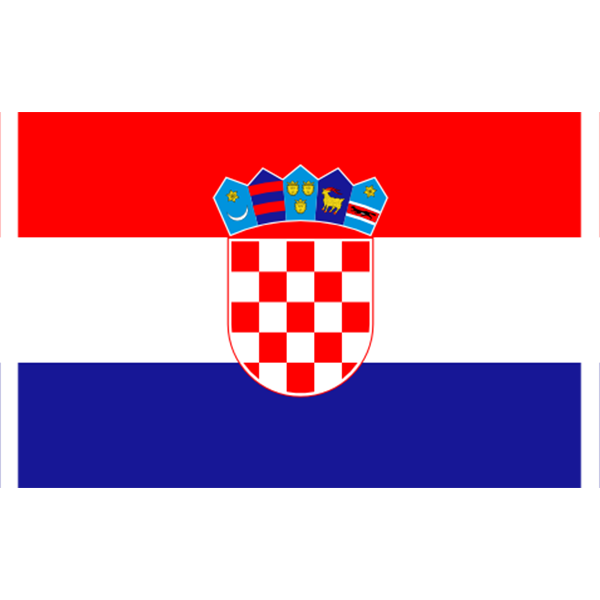 HRK
4.37

AUD 1,000.00 = HRK 4370
1 AUD = 4.37 HRK
AUD 2,000.00 = HRK 8740
1 AUD = 4.37 HRK
AUD 3,000.00 = HRK 13110
1 AUD = 4.37 HRK

HUF
189

AUD 1,000.00 = HUF 189000
1 AUD = 189 HUF
AUD 2,000.00 = HUF 378000
1 AUD = 189 HUF
AUD 3,000.00 = HUF 567000
1 AUD = 189 HUF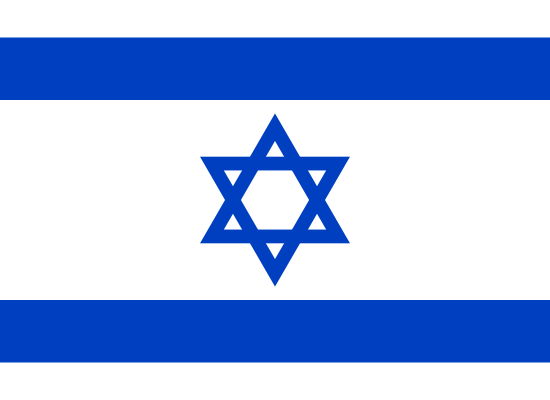 ILS
2.0500

AUD 1,000.00 = ILS 2050
1 AUD = 2.0500 ILS
AUD 2,000.00 = ILS 4100
1 AUD = 2.0500 ILS
AUD 3,000.00 = ILS 6150
1 AUD = 2.0500 ILS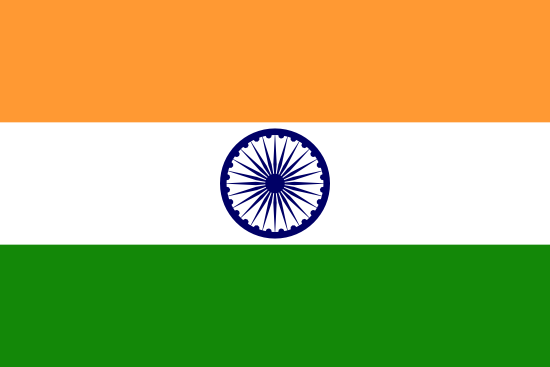 INR
47.69

AUD 1,000.00 = INR 47690
1 AUD = 47.69 INR
AUD 2,000.00 = INR 95380
1 AUD = 47.69 INR
AUD 3,000.00 = INR 143070
1 AUD = 47.69 INR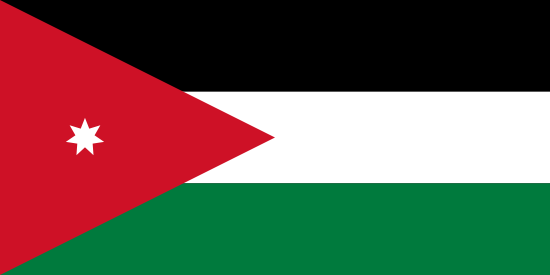 JOD
0.4557

AUD 1,000.00 = JOD 455.7
1 AUD = 0.4557 JOD
AUD 2,000.00 = JOD 911.4
1 AUD = 0.4557 JOD
AUD 3,000.00 = JOD 1367.1
1 AUD = 0.4557 JOD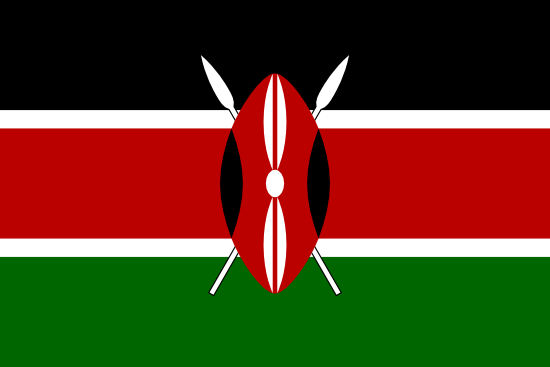 KES
65.36

AUD 1,000.00 = KES 65360
1 AUD = 65.36 KES
AUD 2,000.00 = KES 130720
1 AUD = 65.36 KES
AUD 3,000.00 = KES 196080
1 AUD = 65.36 KES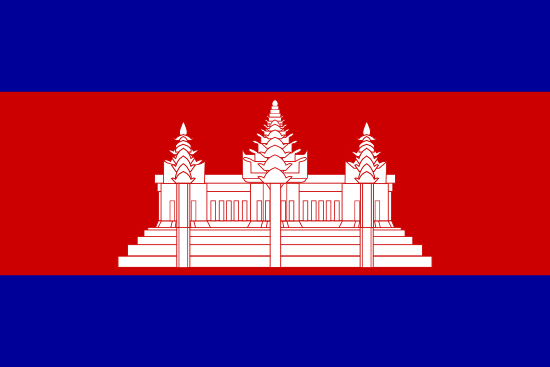 KHR
2577

AUD 1,000.00 = KHR 2577000
1 AUD = 2577 KHR
AUD 2,000.00 = KHR 5154000
1 AUD = 2577 KHR
AUD 3,000.00 = KHR 7731000
1 AUD = 2577 KHR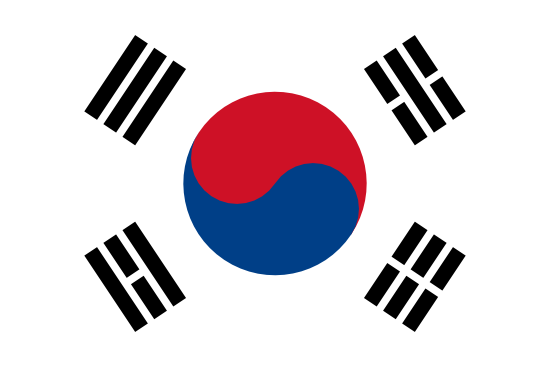 KRW
795

AUD 1,000.00 = KRW 795000
1 AUD = 795 KRW
AUD 2,000.00 = KRW 1590000
1 AUD = 795 KRW
AUD 3,000.00 = KRW 2385000
1 AUD = 795 KRW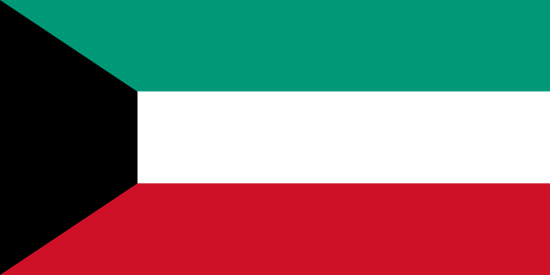 KWD
0.1937

AUD 1,000.00 = KWD 193.7
1 AUD = 0.1937 KWD
AUD 2,000.00 = KWD 387.4
1 AUD = 0.1937 KWD
AUD 3,000.00 = KWD 581.1
1 AUD = 0.1937 KWD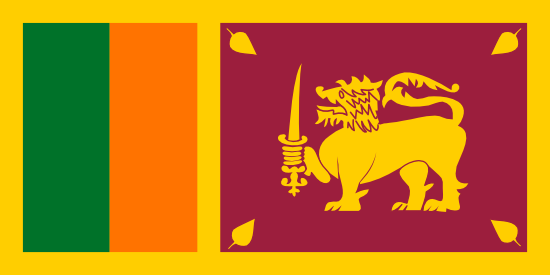 LKR
131.36

AUD 1,000.00 = LKR 131360
1 AUD = 131.36 LKR
AUD 2,000.00 = LKR 262720
1 AUD = 131.36 LKR
AUD 3,000.00 = LKR 394080
1 AUD = 131.36 LKR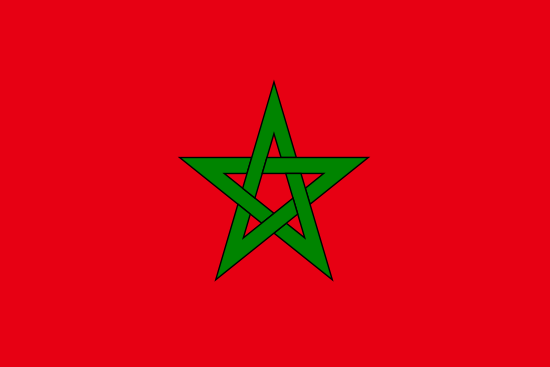 MAD
5.52

AUD 1,000.00 = MAD 5520
1 AUD = 5.52 MAD
AUD 2,000.00 = MAD 11040
1 AUD = 5.52 MAD
AUD 3,000.00 = MAD 16560
1 AUD = 5.52 MAD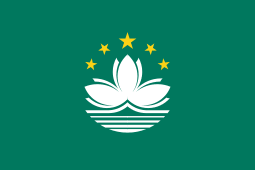 MOP
5.05

AUD 1,000.00 = MOP 5050
1 AUD = 5.05 MOP
AUD 2,000.00 = MOP 10100
1 AUD = 5.05 MOP
AUD 3,000.00 = MOP 15150
1 AUD = 5.05 MOP

MUR
27.02

AUD 1,000.00 = MUR 27020
1 AUD = 27.02 MUR
AUD 2,000.00 = MUR 54040
1 AUD = 27.02 MUR
AUD 3,000.00 = MUR 81060
1 AUD = 27.02 MUR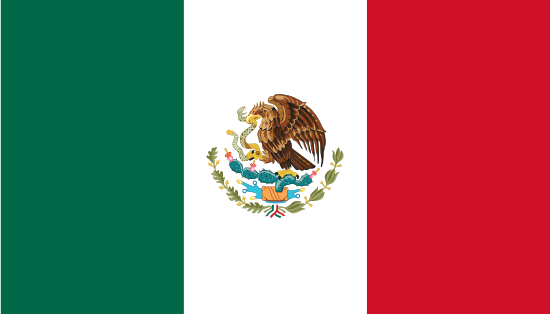 MXN
13.09

AUD 1,000.00 = MXN 13090
1 AUD = 13.09 MXN
AUD 2,000.00 = MXN 26180
1 AUD = 13.09 MXN
AUD 3,000.00 = MXN 39270
1 AUD = 13.09 MXN

NOK
5.97

AUD 1,000.00 = NOK 5970
1 AUD = 5.97 NOK
AUD 2,000.00 = NOK 11940
1 AUD = 5.97 NOK
AUD 3,000.00 = NOK 17910
1 AUD = 5.97 NOK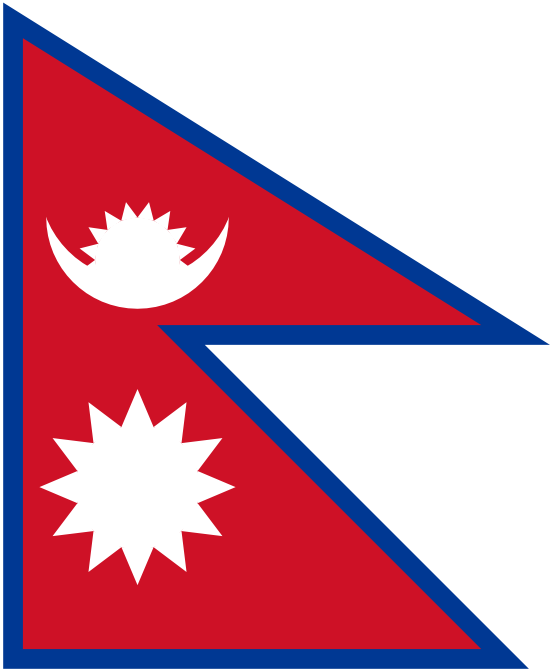 NPR
73.72

AUD 1,000.00 = NPR 73720
1 AUD = 73.72 NPR
AUD 2,000.00 = NPR 147440
1 AUD = 73.72 NPR
AUD 3,000.00 = NPR 221160
1 AUD = 73.72 NPR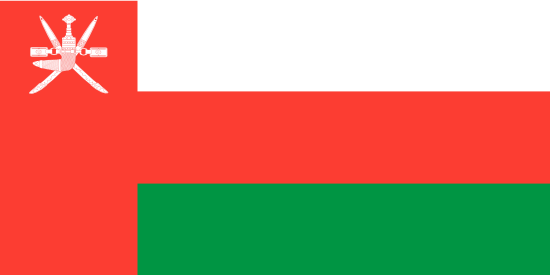 OMR
0.2475

AUD 1,000.00 = OMR 247.5
1 AUD = 0.2475 OMR
AUD 2,000.00 = OMR 495
1 AUD = 0.2475 OMR
AUD 3,000.00 = OMR 742.5
1 AUD = 0.2475 OMR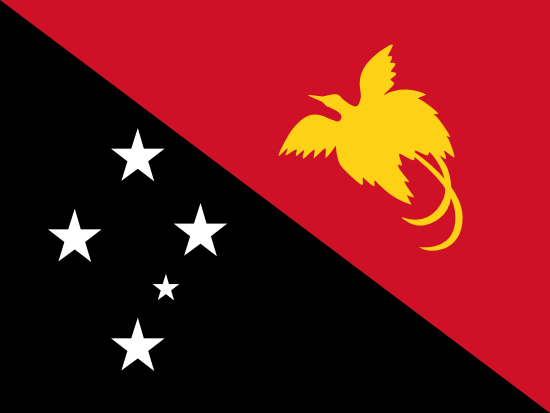 PGK
2.23

AUD 1,000.00 = PGK 2230
1 AUD = 2.23 PGK
AUD 2,000.00 = PGK 4460
1 AUD = 2.23 PGK
AUD 3,000.00 = PGK 6690
1 AUD = 2.23 PGK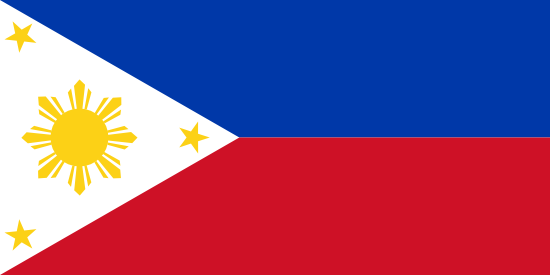 PHP
33.20

AUD 1,000.00 = PHP 33200
1 AUD = 33.20 PHP
AUD 2,000.00 = PHP 66400
1 AUD = 33.20 PHP
AUD 3,000.00 = PHP 99600
1 AUD = 33.20 PHP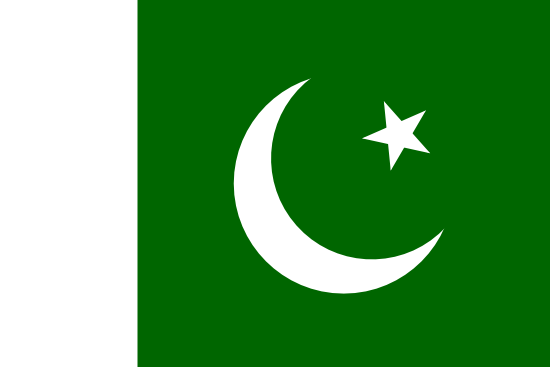 PKR
103.16

AUD 1,000.00 = PKR 103160
1 AUD = 103.16 PKR
AUD 2,000.00 = PKR 206320
1 AUD = 103.16 PKR
AUD 3,000.00 = PKR 309480
1 AUD = 103.16 PKR

PLN
2.66

AUD 1,000.00 = PLN 2660
1 AUD = 2.66 PLN
AUD 2,000.00 = PLN 5320
1 AUD = 2.66 PLN
AUD 3,000.00 = PLN 7980
1 AUD = 2.66 PLN

QAR
2.36

AUD 1,000.00 = QAR 2360
1 AUD = 2.36 QAR
AUD 2,000.00 = QAR 4720
1 AUD = 2.36 QAR
AUD 3,000.00 = QAR 7080
1 AUD = 2.36 QAR

RUR
46.51

AUD 1,000.00 = RUR 46510
1 AUD = 46.51 RUR
AUD 2,000.00 = RUR 93020
1 AUD = 46.51 RUR
AUD 3,000.00 = RUR 139530
1 AUD = 46.51 RUR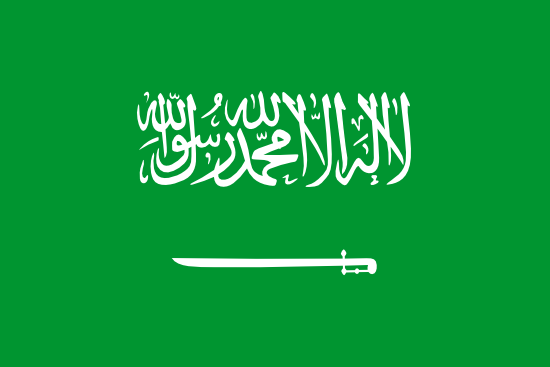 SAR
2.60

AUD 1,000.00 = SAR 2600
1 AUD = 2.60 SAR
AUD 2,000.00 = SAR 5200
1 AUD = 2.60 SAR
AUD 3,000.00 = SAR 7800
1 AUD = 2.60 SAR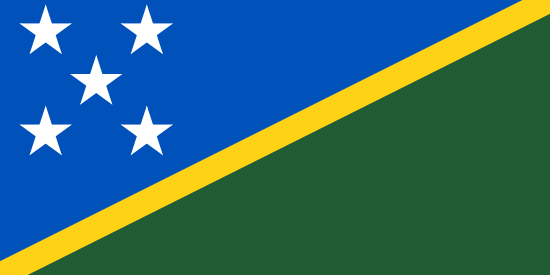 SBD
5.16

AUD 1,000.00 = SBD 5160
1 AUD = 5.16 SBD
AUD 2,000.00 = SBD 10320
1 AUD = 5.16 SBD
AUD 3,000.00 = SBD 15480
1 AUD = 5.16 SBD

SEK
5.98

AUD 1,000.00 = SEK 5980
1 AUD = 5.98 SEK
AUD 2,000.00 = SEK 11960
1 AUD = 5.98 SEK
AUD 3,000.00 = SEK 17940
1 AUD = 5.98 SEK

TOP
1.42

AUD 1,000.00 = TOP 1420
1 AUD = 1.42 TOP
AUD 2,000.00 = TOP 2840
1 AUD = 1.42 TOP
AUD 3,000.00 = TOP 4260
1 AUD = 1.42 TOP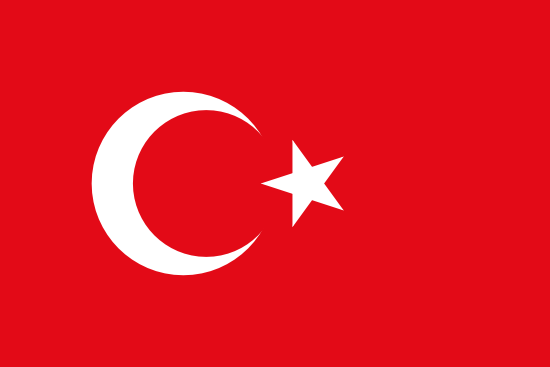 TRL
6.00

AUD 1,000.00 = TRL 6000
1 AUD = 6.00 TRL
AUD 2,000.00 = TRL 12000
1 AUD = 6.00 TRL
AUD 3,000.00 = TRL 18000
1 AUD = 6.00 TRL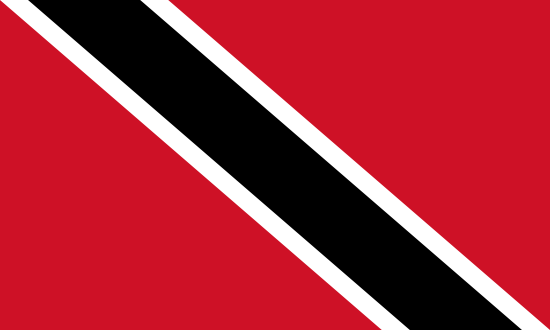 TTD
4.23

AUD 1,000.00 = TTD 4230
1 AUD = 4.23 TTD
AUD 2,000.00 = TTD 8460
1 AUD = 4.23 TTD
AUD 3,000.00 = TTD 12690
1 AUD = 4.23 TTD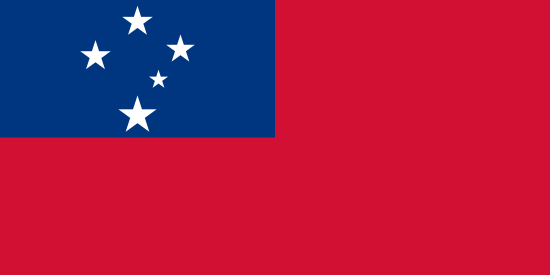 WST
1.68

AUD 1,000.00 = WST 1680
1 AUD = 1.68 WST
AUD 2,000.00 = WST 3360
1 AUD = 1.68 WST
AUD 3,000.00 = WST 5040
1 AUD = 1.68 WST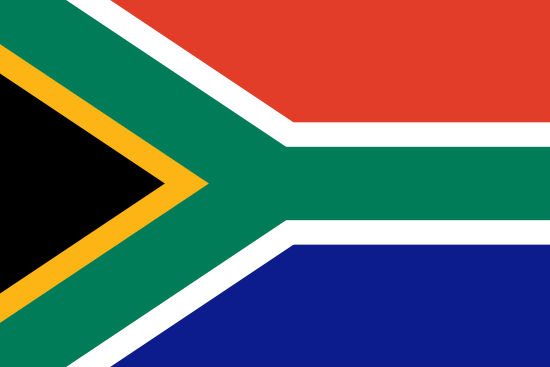 ZAR
10.12

AUD 1,000.00 = ZAR 10120
1 AUD = 10.12 ZAR
AUD 2,000.00 = ZAR 20240
1 AUD = 10.12 ZAR
AUD 3,000.00 = ZAR 30360
1 AUD = 10.12 ZAR
Understand Exchange Rates
When you look at exchange rates displayed, you normally will find We BUY and We SELL rates. Let's try to make it simpler:
We SELL - means you BUY foreign currency, PAY with Australian Dollars (when you are planning a trip overseas).
We BUY - means you SELL foreign currency, to RECEIVE Australian Dollars (when we return from overseas).
If you come across a 'market rate' from TV or newspaper, the rate you saw is determined by government or large trade organisations to buy and sell millions of dollars of foreign exchange. It is normally an 'indication' purpose only. The rates you get from us, is the local banks and foreign exchange retail companies charge to individuals.